Welcome to my page!!

Bad news for my camaro!


I have a 1979 Camaro T-top Z/28 and a 1986 Ford ranger 2.9L 4X4, i have pics of the ranger up, my camaro story however is diff now. The red Z pictured which was my daily driver (#2 in command behind the ranger) was in a fatal car accident, fatal for it. The insurance totaled it and i got only a thousand bucks from it, i am now in the process of building a Black 79Z that has T-tops. Hope to have pics soon.


On my "whats new" page.

Here you will find out whats currently on my mind and such.



nm


Id love to find a hood for my ranger like the one in the pic, but id probably suck in small animals and stuff, id always be pullin junk out of it, right now if im just in a parking lot idling it sucks up cigarette packs and leaves into the filter off the ground.

whatchya still doin here, go check out the other pages :) .

E-mail me and let me know what ya think.!!

My E-mail address.

Wish my camaro had a 150MPH speedo, may be a future mod ;)
Funds limited.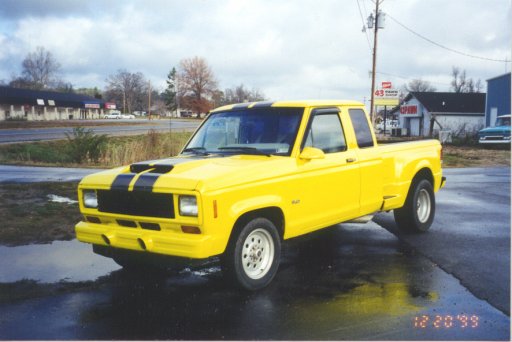 More pics like this inside :)
Thats a sweet ranger. although i dont really care for the stepsides.
My e-mail again! :)